Welcome to the Tanon.io Wiki!
Welcome to the Woomy-Arras.io Community wiki! We are a community who play Woomy.Arras.io, which is a fan-made sequel to a fan-made sequel to Diep.io. We hope to see you contributing!
IMPORTANT: The original developer, Hellcat has abandoned the development and deleted Woomy-Arras.io on August 9th, 2021, meaning the game isn't available for playing anymore. Although we haven't decided to archive this wiki or not.
UPDATE: The game seems to be available on woomy.arras.io, restored from the old code by Clarise. The game is currently being restored by Absol and Oblivion. As such, you may see content on the wiki that do not currently exist.
Note by the Founder: "The wiki will continue to stay as a drama-free hub for the community while this crisis is resolved." - The Woomy Wizard
Important articles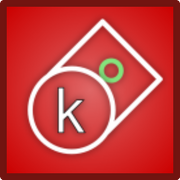 Community Portal
Visit the community portal for all the info you need about this wiki, including rules, the editing team, and page guidelines!
Official Discord
Join the wiki's official discord server at https://discord.gg/6uagEQ6!
If you see this, your JavaScript might be disabled, the page might still be loading, or DiscordIntegrator plugin isn't working. If the latter, please contact a wiki administrator.
Partners
The Woomy-Arras.io community Wiki is proud to be partnered with the following organizations:
Diep.io/Arras.io Wiki

A proud partner of the Woomy Wiki, we're the official wiki for the games Woomy was based off of, Diep.io & Arras.io! With over 2000 pages of rich in-game and fan-created content and a thriving community, you'll never get bored, so why not come join in?

Tankster.io Wiki

Spank can advertise here whenever they want to.